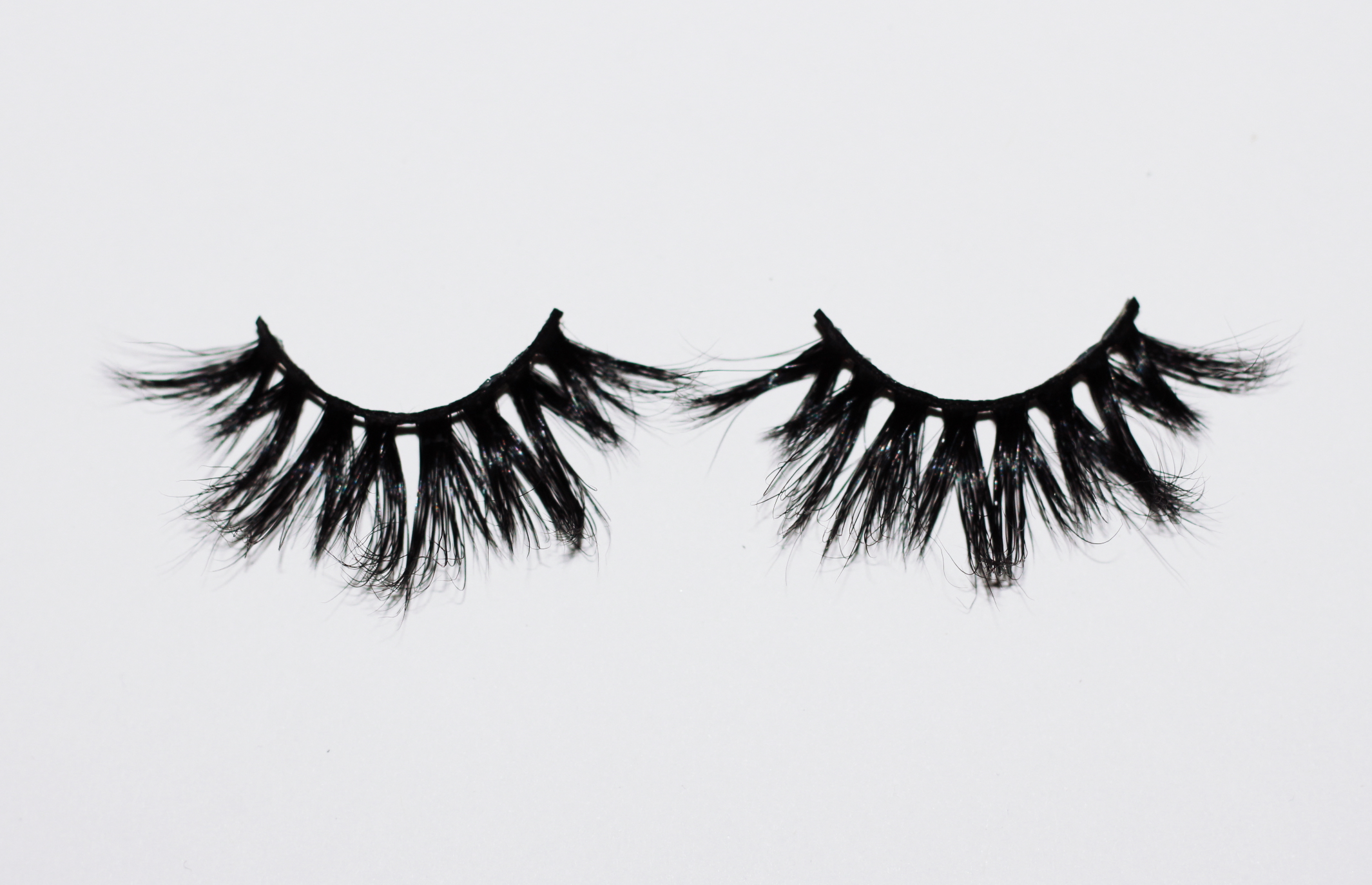 "Skylar" Xtreme Lashes
Kaylux Xtreme lashes are our longest lengths with the most dramatic styles.
Kaylux Lashes are made from a quality poly-fiber, featuring a durable lash band with great flexibility, and a permanent curl. Enjoy over a dozen uses when proper lash care is given.
KAYLUX LASH CARE INSTRUCTIONS:
Do not throw away your lash case. Use case as a safe place to store your eyelashes after use.

Do not sleep in your eyelashes. Sleeping in false eyelashes can cause eye irritation and will permanently damage the lashes.

Remove eyelashes gently. Tugging at the lash band aggressively can permanently damage the false eyelashes as well as pulling out your natural lashes.

DO NOT USE HAIR GLUE TO APPLY. This not only can cause severe eye irritation and infection but will make eyelashes much harder to remove and clean, resulting in natural lashes being pulled out and the false eyelashes not lasting as long.

Remove any excess glue on the lash band from previous use by gently pulling the glue off the band with finger tips or tweezers. Be sure to not tug at the band.

Disinfect the eyelashes regularly using alcohol. Disinfect after every use if you wear contacts and/or prone to eye infections/irritation.
For more questions, comments, and concerns e-mail orders@kayluxcosmetics.com